SIX TRAINING OPTIONS
Which is right for you?
1.
FOR INDIVIDUALS
In-Person / $200 / 2-Days
2.
FOR INDIVIDUALS
Virtual / $250 / 10 hours
3.
FOR PRIMARY CARE
Virtual / 2-Days
4.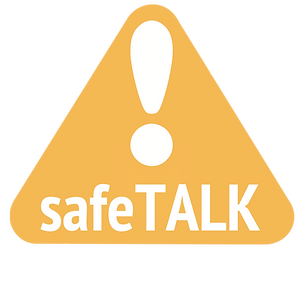 FOR INDIVIDUALS
In-Person / $60 / 4 hours
5.
FOR INDIVIDUALS
Virtual / $39.95 / 1-2 hours
FOR GROUPS
Customized to your needs.
Applied Suicide Intervention Skills Training (ASIST)
ASIST is a two-day, two-trainer, workshop designed for members of all caregiving groups. Family, friends, and other community members may be the first to talk with a person at risk, but have little or no training. ASIST can also provide those in formal helping roles with professional development to ensure that they are prepared to provide suicide first aid help as part of the care they provide.
for Individuals
Youth SAVE
The National Association of Social Workers has approved this activity for 7.25 continuing education credits.
How is Youth SAVE formatted?
The training includes 7 hours of synchronous learning and 2 hours of asynchronous learning, all delivered virtually.
• Youth-serving professionals with behavioral health background or experience
• Professionals who must meet Adi's Act/SB 52 requirements
• Professionals who need intervention-level training
• Professionals who serve youth virtually and in-person
for Primary Care
Youth SAVE (Primary Care)
Youth SAVE (Suicide Assessment in Virtual Environments) equips medical providers to assess and intervene with youth who have thoughts of suicide.
The Youth SAVE training consists of 9 hours to be completed by participants over multiple days. The training format consists of two 3.5-hour virtual class sessions and two 1-hour webinars to be completed independently. This training uses Zoom and we require participants to have their camera for the duration of virtual class sessions.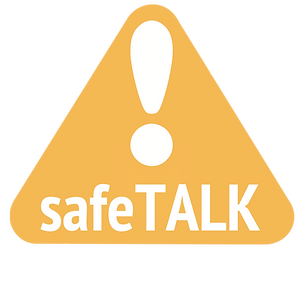 Suicide Alertness for Everyone (safeTALK)
SafeTALK is a half-day training program that teaches participants to recognize and engage persons who might be having thoughts of suicide and to connect them with community resources trained in suicide intervention. SafeTALK stresses safety while challenging taboos that inhibit open talk about suicide.
LIVINGWORKS Start
LivingWorks Start is a 90-minute online training program that will teach you how to recognize when someone is having thoughts of suicide and take meaningful action to keep them safe.
If your agency or team has a need for customized training on the topics of youth mental health, suicide prevention, intervention, or postvention, let's connect!